Biography | Wrestling | Promos | Appearances | Photo Album
Junior Keeling Biography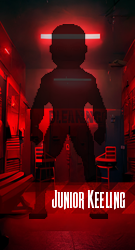 Personal
Real Name
Thomas Walter Keeling, Jr.
Nicknames
K2 (his own stupid nickname for being the second Thomas Keeling), Junior, The Superagent, Hipster Douchebag (by others)
History
Biography
Junior Keeling represents The Family Keeling Talent Agency; a business promotion operating out of Burke, Virginia. They've represented stars from multiple promotions ranging from the world of professional wrestling, MMA fighting, and boxing. This successful business has made The Family Keeling a very wealthy conglomerate and they look to spread their fame and fortune to DEFIANCE. After a call that was put out by Aleczander (a former client of his from No Brand Wrestling) Junior Keeling was appointed the official agent of Team HOSS.

After a scandal that saw Junior fired for bribing a DEFIANCE doctor to falsify drug test results to get Team HOSS out ofna defense, Junior was unceremoniously fired.

But now the shitbag is back with his Dad, Thomas, co-managing the monstrous "Titan of Industry" Uriel Cortez.
Other Fed Titles
Managed other wrestlers to titles up to and including world championships
Quotes
My guys are gonna beat on this roster like Phil Spector after a night of drinking.
Standing in at seven-foot one... AND A HALF! "The Titan of Industry" Uriel Cortez!