DEFtv 85 is LIVE!
Posted by Lance Warner on 27 Jun 2017
It's the fallout from DEFIANCE ROAD! What are you waiting for?
... More
UNCUT 22 IS LIVE!
Posted by Lance Warner on 20 Jun 2017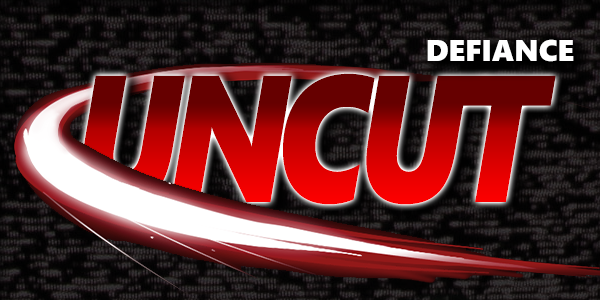 ... More
DEFcast: DEFIANCE Road Discussion Hits The Airwaves
Posted by Lance Warner on 12 Jun 2017
DEFcast returns on the back of one of the most chaotic pay-per-views in DEFIANCE history. Join Murrr and Pete for a back-and-forth discussion on the show's major talking points, with no match, story, or development untouched!
Click the image above to listen.
... More
Jason Natas Leaves DEFIANCE
Posted by Lance Warner on 11 Jun 2017
Three years after first debuting in DEFIANCE, Jason Natas has left the promotion. This comes as a consequence of his loss to Kendrix at DEFIANCE Road, the stipulation of which stated that The Bronx Bully would be forced to depart in the event of a defeat. As Natas tapped-out to Kendrix's Kendrix Kross, this clause has been triggered.
More after the jump...
... More
SURPRISE for DEFIANCE Road Scrapped!?
Posted by DEFIANCE Spy on 9 Jun 2017
DEFIANCE Spy has been working around the clock after the DEFIANCE Road PPV. Check out his latest scoop!
... More
TAG TEAM TURMOIL
Posted by DEFIANCE Spy on 8 Jun 2017
DEFIANCE's latest mega-event is in the books... but there were more than a few bumps in that ROAD! While the most talked-about story may surround the new FIST of DEFIANCE and what we can look forward to at the very top of the card and the singles division, the tag scene in DEFIANCE was shocked - and in a big way - as well! The fallout from the 4-Team LADDER WAR spreads...
... More
DEFIANCE Road 2017 IS LIVE!
Posted by Lance Warner on 6 Jun 2017
You're gonna want to click this one. Seriously.
... More
---