Hollywood Calling
Posted by Mikey Unlikely on 21 Mar 2017
The highly succesful DEFIANCE pay-per-view Ascension happened just a few days ago, and the dust is finally beginning to settle! Among the matches on the show, we saw the Pop Culture Phenoms retain their DEFIANCE Tag Team Championships against their former "sports entertainment mentors" The Hollywood Bruvs!
... More
DEFIANCE Wrestling Presents: ASCENSION!
Posted by Lance Warner on 20 Mar 2017
It's here.
It's live.
DEFIANCE... has ascended.
... More
SURGERY for Rising DEF Star!
Posted by DEFIANCE Spy on 14 Mar 2017
One half of an up and coming DEFIANCE tag team will reportedly require surgery this week...
... More
UNCUT 17 IS LIVE!
Posted by Lance Warner on 14 Mar 2017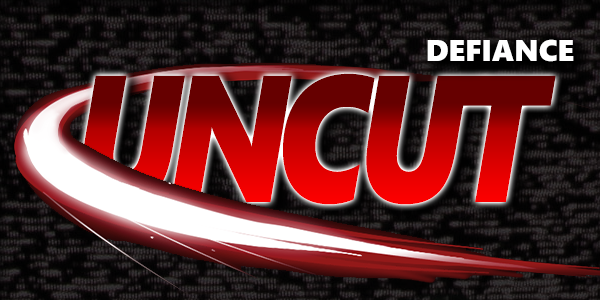 ... More
Good Newz, Bad Newz
Posted by DEFIANCE Spy on 10 Mar 2017
A contract rumor gets shot down and an injury rumor is legit.
Who am I talking about?!? CLICKITY-CLICK!
... More
My Desk, Douglas and a Name
Posted by Lance Warner on 23 Feb 2017
It's not abnormal to find my desk littered with a myriad of documents and paperwork, that I hadn't previously left there, before a live DEFtv. However, it is strange is to find one that, potentially, answers some questions raised by said program and at the same time ask so many more.
A few days have passed since DEFtv 79 went off the air; with former Southern Heritage champion, Mikey Unlikely, scowling at his formerly obedient underlings, as they limp out of the Wrestle-Plex's main stage. Which, in part, is why I was so surprised to find such an article tossed amongst the unrelenting amount of otherwise useless papers strewn across my workspace. Amidst months old SEG approved questions and oddly formal denial's for interview from CODENAME: REAPER; a particular heading caught my eye.
... More
DEFtv 79 is live!
Posted by Lance Warner on 22 Feb 2017
Take a look, it's in a book.
... More
---