Challenge Made and Challenge Accepted for UNCUT 93!
Posted by Lance Warner on 8 May 2021
On DEF Radio just a little bit ago, a challenge was issued by Better Future Talent Agency member Alvaro de Vargas to "The Titan of Industry" Uriel Cortez. In response to the challenge for a Falls Count Anywhere match on UNCUT 93, we've just received a quote via social media from Uriel Cortez, who had the following to say:
"No. I don't think what happened to Tom Morrow was funny... I think it was pretty [expletive] hilarious. But while you were too busy spitting into your mic to make your [expletive] point on DEF Radio, I already had an answer to your challenge ready:
I accept.
In two weeks, I'm beating your ass from one side to the DEF-Plex and back and then I'm done with Better Future for good. Then, I'll throw Scotty Flash a few extra bucks to make a parody of 'Ain't That A Kick In The Head' because you're gonna be getting a lot of those. Better listen to Jersey Mick and get yourself a helmet."
DEFIANCE Management moved quick to grant the request and it has been signed! At UNCUT 93, Falls Count Anywhere! Uriel Cortez vs. Alvaro de Vargas in what will no doubt be a violent showdown! Stay tuned for more news on DEFIANCEwrestling.com and all other channels for further updates
... More
DEFCON HANGOVER - DEF Radio
Posted by Scotty Flash on 8 May 2021
... More
UNCUT 92 is Live!
Posted by Lance Warner on 7 May 2021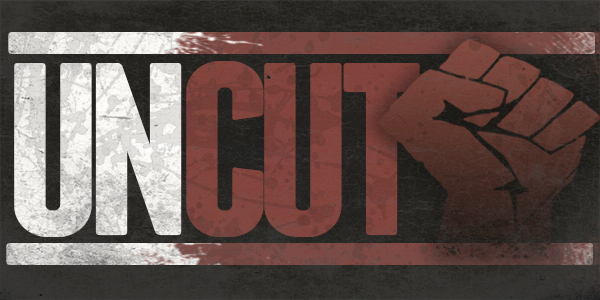 ... More
DEFCON Night 2
Posted by DEFIANCE LLC on 1 May 2021
DEFCON NIGHT TWO is here!
MAIN EVENT
FIST of DEFIANCE, LOSER LEAVES
Mikey Unlikely © vs. "Sub Pop" Scott Douglas
FAVOURED SAINTS CHAMPIONSHIP
LADDER MATCH
Matt LaCroix © vs. Arthur Pleasant
Cayle Murray vs. Lindsay Troy
Casket Match
Stalker vs. Codename: Guardian
8 Man Tag
SNS, Cortez & Minute vs. Lucky Sevens & Stevens Dynasty
*If SNS, Cortez and Minute win, they get five minutes alone with Tom Morrow and Sky High Titans name back. If Lucky Sevens and Stevens Dynasty win, Tom Morrow and Cary Stevens get the deed to Ballyhoo Brew
Empty Arena
Rick Dickulous vs. Chris Richards
Klein & Mushigihara vs. Jestal & Jack Mace
... More
DEFCON Night 1!
Posted by Lance Warner on 1 May 2021
DEFCON NIGHT ONE is here! Main event sees The Fuse Bros. defend the UNIFIED Tag Team Championships against The Comments Section! Southern Heritage Championship, Dex Joy defends vs. Scrow! Rezin vs. Henry Keyes, Elise Ares vs. Perfection, Kendrix vs. Jay Harvey, Teresa Ames vs. "husband" Gage Blackwood and Oscar Burns & Scott Stevens vs. Better Future! Enjoy DEFCON, Night One.
... More
DEFCON Pre-Show!
Posted by Lance Warner on 1 May 2021
Two matches, including a big return!? THE PRE SHOW IS HERE!
... More
DEFIANCE SPOTLIGHTS
Posted by Lance Warner on 27 Apr 2021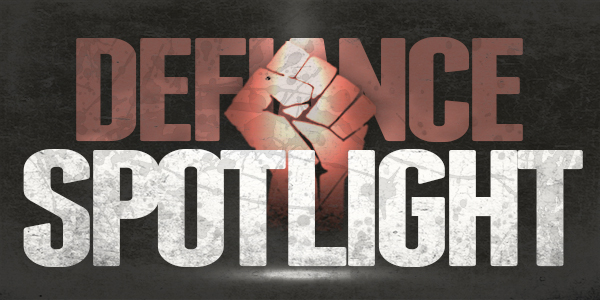 DEFIANCE SPOTLIGHT has two shows leading up to DEFCON. First, a SPOTLIGHT episode featuring Tyler and Conor Fuse, the reigning UNIFIED Tag Team Champions [READ HERE] and second, the #1 contender to the FIST, Scott Douglas [READ HERE]. Enjoy an interview and replays of famous matches from The Bros. and Douglas' careers!
... More
---