DEFtv 149 Night Two! All Systems... GO!
Posted by Lance Warner on 4 Mar 2021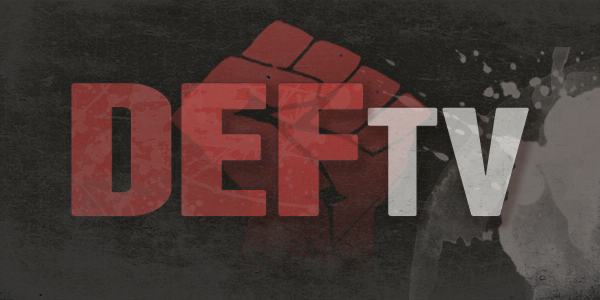 THREE... TWO... WHO IS THE ONE? Burns & Stevens in action! Muriel Puddings is coming!? And so much more! NIGHT TWO IS LIVE!
... More
DEFtv 149 is LIVE!
Posted by DEFIANCE LLC on 3 Mar 2021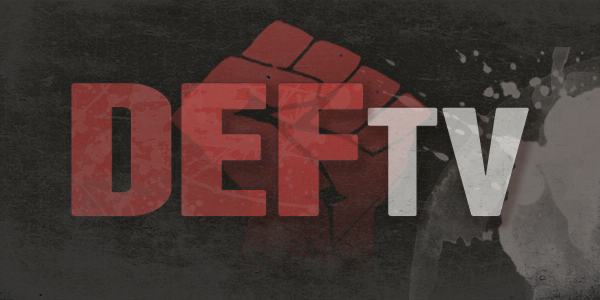 DEFtv returns after DEFIANCE Road! Check out NIGHT NUMBER ONE!
... More
UNCUT 87!
Posted by Lance Warner on 25 Feb 2021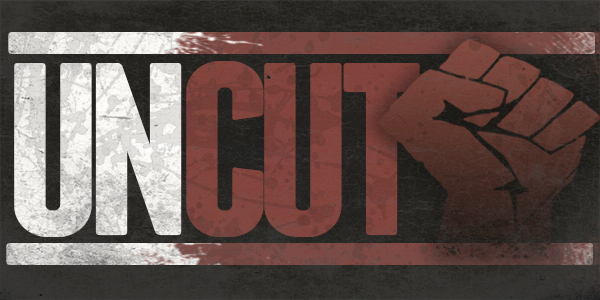 UNCUT 87 begins the road to DEFCON!
... More
Thomas Keeling to Formally Retire from Managing after Twenty-Plus Years!
Posted by Lance Warner on 24 Feb 2021
In the opening match of DEFIANCE Road Night One, the manager for the formerly-known Sky High Titans, Thomas Keeling, suffered an injury when he was the recipient of a Winning Hand Slam on the ring apron from The Lucky Sevens member Mason Luck. He sustained a serious spinal fracture as a result and with that, Thomas Keeling has made the difficult decision to walk away from the business after twenty-two years.
A manager of multiple World Champions including names such as former Jolt World Champion and Kyoto PRO Openweight Champion Jeremy Ryan, former Toronto Wrestling Heavyweight Champion Tony Sharp and former nbW World Heavyweight Champion Vic Gravender/Victor Graves, the now sixty-four-year-old manager is no stranger to success. DEFIANCE fans recognize him most for managing one of its most fearsome groups in Team HOSS behind the scenes of their record-setting year-long World Trios Title run and more recently, two runs as the Unified Tag Team Champions for Uriel Cortez and Minute.
We have received word that Thomas Keeling will have a special message for DEFIANCE fans on UNCUT 89 that have mostly hated him, but recently warmed up to him after refusing to work with his business partner and son, Tom Morrow, formerly Junior Keeling. We will have more to report on this situation but stay tuned in the weeks to come for Thomas Keeling's farewell address.
... More
BRAZEN Presents: FIGHT! FIGHT! FIGHT! FIGHT!
Posted by Lance Warner on 22 Feb 2021
Just over a thousand fans came out each night to the Randolph Riverfront Center this past to escape Mother Nature's recent deep freeze nonsense! Why? To enjoy two nights of watching BRAZEN's Best and Brightest! With the recent promotions of some of BRAZEN's longest-tenured stars such as Levi Cole, Jack Mace, Butcher Victorious, Sho Nakazawa, Thomas Slaine and Princess HOSS, along with more possible rumored call-ups... that left the doors wide open for the newest crop of talent to make names for themselves. Who made the most of these opportunities? Did any titles change hands? Did a guy really wrestle three different times over the two-nights? Find out more by checking out news and notes!
... More
On our way to DEFCON!
Posted by Lance Warner on 21 Feb 2021
We've already got a confirmed MAIN EVENT for the FIST of DEFIANCE and the SOUTHERN HERITAGE CHAMPIONSHIP contest! With UNCUT on the way this Wednesday and DEFtv 149 in two weeks time, what else will be added to THE event of the year!? CHECK OUT THE CURRENT DEFCON CARD AS IT UPDATES!
... More
BRAZEN Presents: Jan 31st "Lost Episode" as Well as I Choo-Choo-Choose Wrestling!
Posted by Lance Warner on 15 Feb 2021
Not our usual Double Shot, but two shows nonetheless! One serving as a "lost" episode from Jan 31st, right before the events of DEFIANCE Road, as well as a recent offering from this past Saturday night! Fans braved the elements both nights to get warmed up in the DEFIANCE Wrestle-Plex! Check after the jump for the results!
... More
---