Wrestlers Fined and Suspended Following Brawl on DEFTV 113
Posted by Lance Warner on 17 Jan 2019
---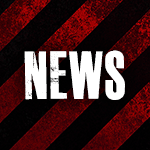 Following the events of DEF TV 113 which saw former FIST of DEFIANCE holders Scott Stevens and "Twists and Turns" Oscar Burns get into a massive brawl, both men will be suspended for the 114 edition of DEF TV by order of Kelly Evans.
Click the link for more news on the situation.
On DEF TV 113, Scott Stevens was on the warpath, attempting to assault new FIST of DEFIANCE Kendrix on numerous occasions. During his violent streak, victims included special guest Mikey Unlikely, two cameramen, and multiple security guards during his tirade, leading to Stevens being fined to the tune of $50,000, as well as having his obligatory rematch for the FIST being put on hold indefinitely.
For his part, "Twists and Turns" Oscar Burns tried to stop an assault on ring announcer Darren "DQ" Quimbey, though was not without casualties. Burns ended up striking multiple members of security including one security team member given a broken nose via headbutt and another with two broken teeth following an errant elbow. For his part, Burns was fined $5,000 and it is being reported that he has also offered to pay out of his own pocket to help out any security in need of coverage for medical expenses.
To quickly put out the fire, by order of Kelly Evans, both men are being kept off of DEF TV 114 as a "cooling off" period before either will be allowed to return to the ring.
Following these events, defiancewrestling.com has learned that on this weekend's edition of UNCUT, Oscar Burns will not only speak on the recent brawl with Stevens, but is also rumored to call for some sort of action to put the almost year's worth of issues to bed for good. As of now, this action remains only a rumor at this time.
Stay tuned for the next edition of UNCUT and for more news here and on DEF TV as the situation develops.
---
Related News
9 Jul 2019
25 Jun 2019
4 Jun 2019
24 May 2019
Backstage 3.1